Ledger Op3n
at La Gaîté Lyrique
two-day event
creative lead
art direction
environmental design
graphic design
digital design
Ledger Op3n is a biannual, two-day Web3/crypto conference that engages new communities and celebrates Web3 innovators and developers. It is also a Ledger platform to announce new products, partnerships and integrations. As creative lead, I art directed the event in collaboration with internal partners and external production studios for a seamless roll out.
La Gaîté Lyrique is an historic Parisian cultural institute aiming to understand our time and relationship to virtuality. It is a place of discovery and creativity for the post-internet world. In this space, I designed way-finding and environmental pieces that expressed the energy, aesthetic and values of Ledger. It was also my initiative to art direct and design a 3D animated 3m x 3m video piece—a living poster. Other collateral included social media announcements, badges, agendas, webpages and swag.
︎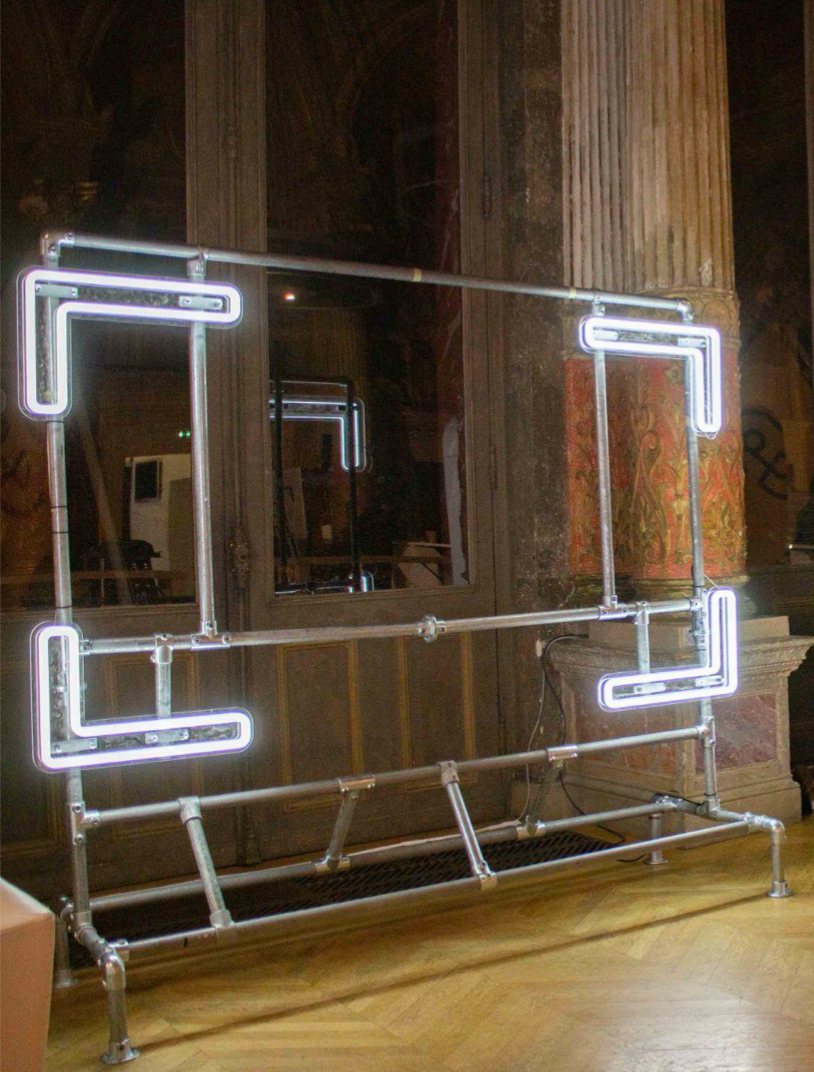 Living poster

I designed several metaphors to communicate the fundamentals of the Ledger brand. Using a visual blockchain as the foundation, the tagline
Resilience by Design
was stacked and repeated, interconnected with the images. The two images express the brand color principals, violet for serenity and orange for security. Together with 3D artist
Damien Laudier
, we developed these inspirational product images, incorporating slow, subtle motion that played out over a duration of 10 minutes.
Carved Currency
We partnered with
Bounjour Lab
to create
Carved Curency
, a generative art exhibition that responded to the real time trading activity of the crypto markets. Eight cryptocurrencies were represented: Bitcoin, Ethereum, Tezos, Polygon, Cosmos, Solana, Polkadot and Avalanche.
"For each ten minute loop the program saves a recurrent snapshot in order to produce a 10 second film of the cryptocurrency and its life on the market. These videos create a unique NFT collection, which can be collected from the attendees as a Proof of Attendance Protocol (POAP). The full collection made of 1,000 generative videos can be collected on the platform Open Sea." –B.L.
Main Stage
The main stage at Ledger Op3n kicked off with product, partnership and integration announcements. The stage hosted Web3 innovators and developers from across the digital asset ecosystem.